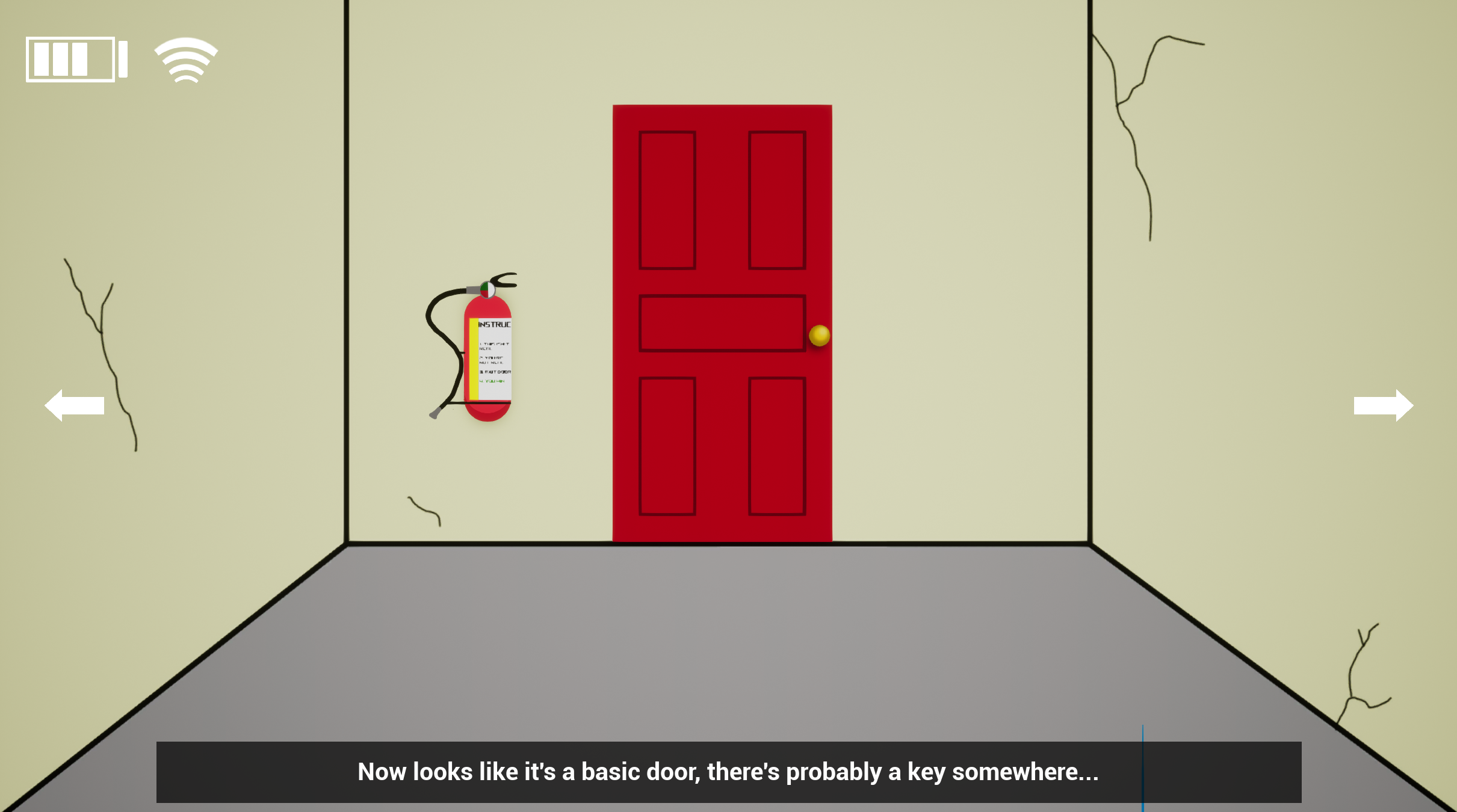 Base Reality
A downloadable game for Windows
Summary:
Base Reality is a short experience delivered through multiple perspectives, encouraging you to question your reality after seemingly simply solving an escape room.
Controls:
Hover your mouse to find interactable objects.
Left-click with your mouse to interact.

Credits:
Kody Joy
Travis Harris - @The_Travanator
Sounds From:
https://opengameart.org/users/listener
https://opengameart.org/users/rubberduck

Install and Run Instructions:
Download the zip file below
Extract the files to a folder on your computer
Launch "BaseReality.exe"